Theseus at CHI 2014
Joel Brandt, Robert C. Miller, and I wrote about Theseus and always-on programming tools. It was accepted at CHI in 2014 and I presented it in Toronto.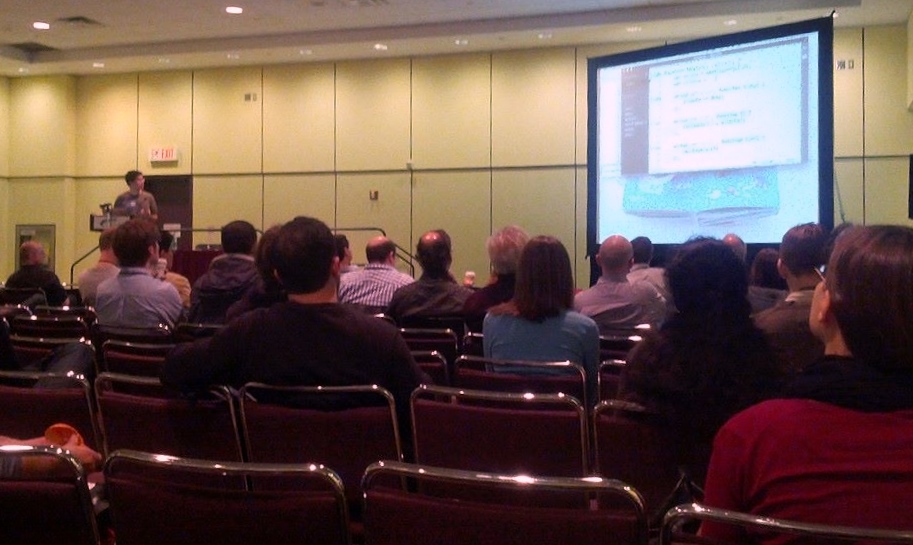 Photo courtesy Juho Kim, a swell guy
Paper
Addressing Misconceptions About Code with Always-On Programming Visualizations (PDF)
I took the time between paper acceptance and the conference talk to refine our message, so the slides below are probably where I would start if I were you.
Click here to reveal citation information »
Conference Presentation
You can also get the slides (without notes) as PDF.
Introduction and Motivation
Framing Our Research
Presenting Theseus
Design Principles
Research Question
Evaluation 1
Evaluation 2
Future Work
Take-Aways
Links